Parking Lot Paving
Top-Rated Parking Lot Paving Contractors in Maryland
Your parking lot is the first physical point of contact your clients have with your business. Make that first impression a good one with the visually appealing and smooth driving performance of an asphalt parking lot.
The Benefits to Asphalt Paving Your Parking Lot
There are many reasons why enhancing your parking lot benefits your business. A smooth, well-laid asphalt paving will create a joint free surface, minimizing the risk of accidental injury and ensuring a comfortable ride for drivers. The asphalt used in your new parking lot will likely contain recycled asphalt and will be recycled again when it's time to replace it, making it extremely environmentally friendly.
Asphalt is very durable; a professionally laid asphalt parking lot that has been well maintained can last for decades. Its relative flexibility means it is more pliable than concrete, allowing it to adjust to minor movements and ground expansion from ice formation. The dark surface melts snow quickly and is resistant to salting and de-icing chemicals. Our highly skilled and experienced asphalt paving specialists only use quality materials and equipment to provide you with a long-lasting asphalt parking lot.
Accurate Asphalt is a locally-owned and operated parking lot paving company. We have years of experience in the industry along with a hometown level of service. As a locally-owned company, we see our customers as our neighbors—and we treat them as such! So whether you need parking lot paving services or any of our other commercial paving solutions, give us a call today!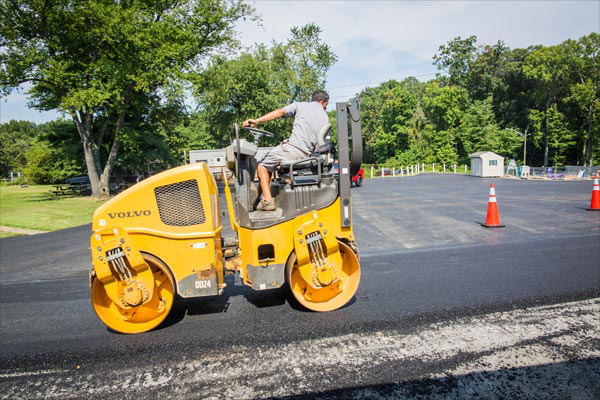 Accurate Asphalt paves driveways throughout Howard, Anne Arundel, and Calvert Counties as well as Queen Anne's County, Kent County, Talbot County and Dorchester County on the Eastern Shore of Maryland. Contact us for a quote today!